SHOPIFY PROVIDES A POTENT FOUNDATION FOR E-TAIL SUCCESS
You couldn't hope for a more comprehensive ecommerce platform than Shopify – or a better consultancy located near Darlington, North East UK, to help you to make the most of its many features and benefits than Myk Baxter Marketing.
Shopify provides a convenient foundation for starting, growing and managing an ecommerce business. As it's completely based and hosted on the cloud, the onerous tasks of upgrading or maintaining software or web servers are taken off your hands.
Meanwhile, the platform's far-reaching feature set means it could hardly be easier to manage products, inventory, payments and shipping while selling across the web – including via mobile, social media and online marketplaces.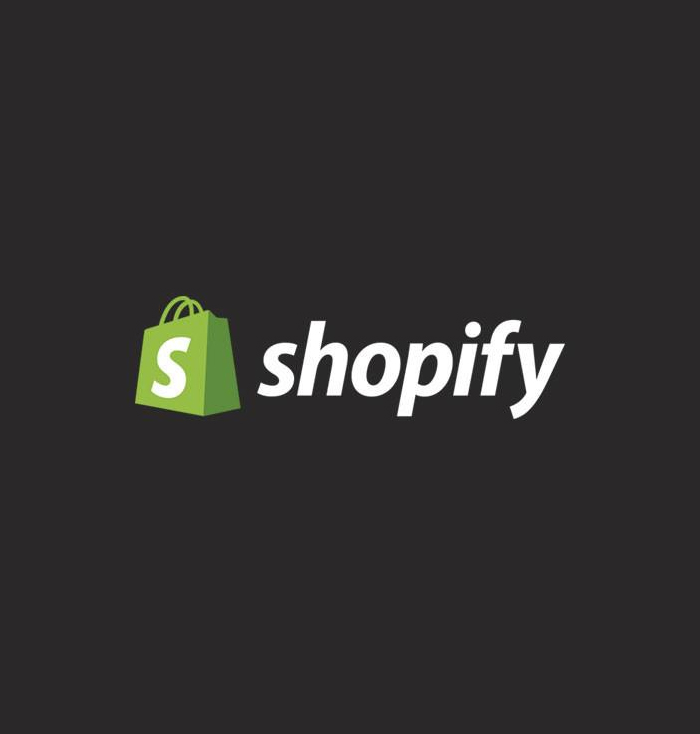 TRUST IN OUR UNSTINTING EXPERTISE AND PROFESSIONALISM
Join forces with MBM, a dedicated Shopify ecommerce consultant, for the creation of your Shopify store, and all of the below advantages can be yours:
All of the fundamentals for starting your business, including a business name, domain and the free tools that'll enable you to get your brand in shape.
The scope to sell truly anywhere – whether through your ecommerce store, online marketplaces, social media or even in-person at a brick-and-mortar location or pop-up shop, you'll only need one platform, Shopify, to make it possible.
Ecommerce business marketing with built-in tools that take the hassle out of creating, executing and analysing Facebook and Google campaigns.
Comprehensive management via a single dashboard, enabling you to oversee such key functions as order management, shipping and payments from anywhere.
Have a Project in Mind?
Tell Us About It!

I really appreciated his patience and energy, keeping his cool even when barraged with my many questions. Would suggest to all. Thanks Myk

A friend recommended Myk Baxter to me and it\'s one of the best business decisions I have ever made. Company is fantastic to deal with. Massive thumbs up from me.

I had the pleasure of dealing with Myk and Phil of Myk Baxter Marketing to have a logo created for my upcoming website and could not be any happier with the product I received or the service.

Very professional looking designs which has been mentioned a number of times from my customers, family and friends. I will be certainly using Myk Baxter Marketing for future projects.

Myk Baxter Marketing provide a fast, efficient and professional service. I would highly recommend them to anyone. The websites they create will take your business to a completely new level.

It has been a pleasure to work with Myk Baxter marketing online company. They have created the new website from scratch which exceeded all my expectations!

Myk is a great guy who will go out of his way to help you. He has expert SEO knowledge and has got some of our clients some excellent results.

I was very impressed with Myk\'s desire to meet with me, the customer, in an effort to learn more about me, the company and my requirements. The results were pleasing and I\'d highly recommend the company\'s services.

At every stage we were kept in the loop, everything we asked for we got. Great service, great communication and will recommend to anyone that asks.

What I like about dealing with Myk Baxter Marketing is that they use a no-jargon approach and are straight to the point while remaining professional.

I\'ve worked with Myk Baxter Marketing on a business level for several years. They provide top level marketing services and are very personable. Thanks Myk!

One of the best marketing companies I know of. Myk is a fantastic guy and a true professional. Any issues or concerns are meet with helpful information and he always goes the extra mile too.

Myk has undertaken a revision of our digital marketing which is in process and up to date is proving an excellent tool in providing sales on line for our business.

The knowledge and advice he gave to us was very informative, professional and it worked! we had lots of new customers signing up due to Myk\'s social media advice. Great guy.

I have known and worked with Myk now for nearly 15 years. Always trustworthy and honest, knows marketing inside out and I would highly recommend him to anyone.

Working with Myk has been an amazing experience. He has taken my business to the next level, and I get compliments on my website all the time. I will only use and recommend Myk!

Have engaged Myk on a couple of projects, the first being in 2008. Appreciate his frank, no-nonsense, no BS approach. I\'ve found him to be consistently ethical, always delivers at least what he promises

We used Myk on a company project to build a new website with bespoke client login section and also to optimise the SEO and positive press coverage we wanted. On all fronts Myk has provided a first class service

Very personal & always going the extra mile to satisfy & please. Needless to say the results he's achieved for me have been amazing. I often refer him & his company to friends & family.

Myk's advice and experience in the e-commerce and marketing industry has been a great help with creating new projects and ideas. Would highly recommend.

Myk Baxter Marketing has been an absolute asset to our team here. The team are a pleasure to deal with and are always on hand if we\'ve got any queries.

Myk and his team were A Class from start to finish, I provided the text and images, they did the rest and after I explained the type and look of site I wanted, they nailed it in one! I wouldn\'t hesitate to recommend them.

Couldn't of asked for anymore! Extremely knowledgeable, professional and a pleasure to work with. The results are showing a lot quicker than I expected. Thanks again Myk!

Myk is truly a great professional, who made re-designing my website the most hassle free process I have ever encountered. He is extremely knowledgeable, & took the time to explain various technical aspects to me.

I was recommended to MBM by a friend overseas & I am nothing but impressed with the personal service & quality of work. I run a laser removal clinic in Scotland & the results have been phenomenal. 

The experience with Myk has been absolutely superb! Communication, professionalism and quality were top notch and affordable. Myk went above and beyond to help our team improve the website and gave extra tips to up our game in the digital marketing space.

Myk is the man. He gets the job done even with tricky customers like us. He made several suggestions throughout the process that were better than our original ideas, and was incredibly knowledgeable about all of the areas we needed help.

Cannot speak highly enough of MBM. As a SME, we were concerned about the outlay on a new website and all the cost that goes with it. After discussing it with MBM, we knew we were making the best decision. MBM went above, and beyond to understand our brand.

Working with MBM was a truly inspirational experience. I can't understate how much Myk has lived and breathed my build and my business, even taking calls and adding value on the day of his daughter's birth; truly remarkable commitment.